Get booked at Chapters!
Up your reading game.  We have made it easy for you to commit to read this year. Join us at our Book Club to read an author you probably never heard of, brush up on Shakespeare as this is a year when the bard's work will be performed in plenty around the world, read a very moving non-fiction memoir and take delight in a few blockbuster fiction titles that everyone will be talking about throughout the year. Save the dates.
The newly formed Chapters Book Club will meet throughout the year to discuss 6 interesting books which showcase survival, fulfillment and the importance of positively facing life's challenges. Each book shows characters who develop confidence, strength and self-awareness and come to vital realizations about their lives. A variety of genres and styles will be covered.
Join us for 6 Book Club meetings this year. *Seats by reservation only
Minimum requirement: Purchase of Book Club books
The Book Club is especially suited for those with a passion for reading, writing and socializing. This is an ideal opportunity to meet like-minded people who will encourage you to make the commitment to keep reading this year. Those with an interest in joining the Chapters Associate Programme will find the Book Club especially advantageous. 
Notice – Date Changed from 27th March to 3rd April due to requests. 
---
The Chapters Book Club will launch on the 3rd of April 2016: 4.00 pm at Chapters
---
'My name is Lucy Barton' & 'Shakespeare for Grown Ups':
Led by Dr. Devika Brendon
Devika is an academic, teacher and writer of English literature. She loves reading so much that she reads about reading, reads about writing, writes about reading and dreams about what she reads.
---
Read on for the Book Club dates and reading lists:
Book Club Launch Pick
 3rd April
 2016:   
My Name is Lucy Barton by Elizabeth Strout
*Leading up to National Mother's Day – 8th May 2016
#1 NEW YORK TIMES   BESTSELLER • 
Literary Fiction ♦ Women's Fiction
A new book by Pulitzer Prize winner Elizabeth Strout is cause for celebration. Her bestselling novels, including Olive Kitteridge and The Burgess Boys, have illuminated our most tender relationships. Now, in My Name   Is Lucy Barton, this extraordinary writer shows how a simple hospital visit becomes a portal to the most tender relationship of all—the one between mother and daughter.
"Reading the book is like listening to Lucy Barton speak to you, like watching a person put a puzzle together, seeing how the pieces fit and arranging them in a way that makes sense to her at last. A tough, moving & realistic story told in the first person, about the need to survive when love is not there to rescue you." Dr.  Devika Brendon.
---
Themes> Maternal Love ♦ Trauma ♦ Family Life ♦ Contemporary Women
---
Lucy Barton is recovering slowly from what should have been a simple operation. Her mother, to whom she hasn't spoken for many years, comes to see her. Gentle gossip about people from Lucy's childhood in Amgash, Illinois, seems to reconnect them, but just below the surface lie the tension and longing that have informed every aspect of Lucy's life: her escape from her troubled family, her desire to become a writer, her marriage, her love for her two daughters. Knitting this powerful narrative together is the brilliant storytelling voice of Lucy herself: keenly observant, deeply human, and truly unforgettable.
Praise for My Name Is Lucy Barton
"There is not a scintilla of sentimentality in this exquisite novel. Instead, in its careful words and vibrating silences, My Name Is Lucy Barton offers us a rare wealth of emotion, from darkest suffering to—'I was so happy. Oh, I was happy'—simple joy."—Claire Messud, The New York Times Book Review
"Spectacular . . . Smart and cagey in every way. It is both a book of withholdings and a book of great openness and wisdom. . . . [Strout] is in supreme and magnificent command of this novel at all times."—Lily King, The Washington Post
 
"A short novel about love, particularly the complicated love between mothers and daughters, but also simpler, more sudden bonds . . . It evokes these connections in a style so spare, so pure and so profound the book almost seems to be a kind of scripture or sutra, if a very down-to-earth and unpretentious one."—Marion Winik, Newsday
 
"Sensitive, deceptively simple . . . It is Lucy's gentle honesty, complex relationship with her husband, and nuanced response to her mother's shortcomings that make this novel so subtly powerful. . . . [It's] more complex than it first appears, and all the more emotionally persuasive for it."—San Francisco Chronicle
"Strout maps the complex terrain of human relationships by focusing on that which is often unspoken and only implied. . . . A powerful addition to Strout's body of work."—The Seattle Times
"Writing of this quality comes from a commitment to listening, from a perfect attunement to the human condition, from an attention to reality so exact that it goes beyond a skill and becomes a virtue."—Hilary Mantel
---
8th May 2016: Shakespeare for Grown Ups by Elizabeth Foley, Beth Coates
*Celebrating the bard's 400th birth anniversary
Drama ♦ Non-Fiction
Need to swot up on your Shakespeare? If you've always felt a bit embarrassed at your precarious grasp on the plot of Othello, or you haven't a clue what a petard – as in 'hoist with his own petard' – actually is, then fear not, because this, at last, is the perfect guide to bring you up to speed.
From the authors of the number-one bestselling Homework for Grown-ups, Shakespeare for Grown-ups is the essential book for anyone keen to deepen their knowledge of the Bard's key plays and sonnets. For parents keen to help with their children's homework, casual theatre-goers who want to enhance their enjoyment and understanding of the most-performed plays and the general reader who feels they should probably know more about Britain's most splendid scribe, Shakespeare for Grown-ups covers the historical context of his writing; his personal life, contemporaries and influences; his language and poetic skill; the key themes of his oeuvre; his less familiar works and characters; modern-day adaptations and productions; theories about the authorship of his plays; his most famous speeches and quotations; phrases and words that have entered general usage, and much more.
With lively in-depth chapters on all the key works including Hamlet, Othello, King Lear, The Tempest, Romeo and Juliet, Much Ado About Nothing, Antony and Cleopatra, Richard II, Henry V, A Midsummer Night's Dream, The Merchant of Venice and Macbeth, Shakespeare for Grown-ups is the only guide to the Scribe you'll ever need.
---
Classic Novel Movie Night> To Kill a Mockingbird by Harper Lee
 

This event has been cancelled as it coincides with Vesak celebrations.
*In celebration of Harper Lee's life. 
Dramatic Fiction ♦ American Southern, Gothic ♦ Racial
The unforgettable novel of a childhood in a sleepy Southern town and the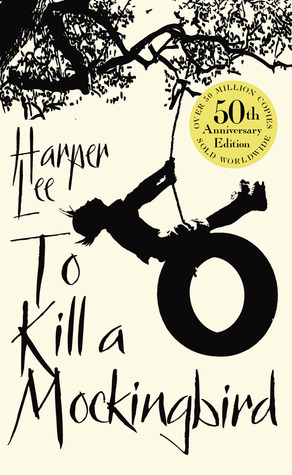 crisis of conscience that rocked it, To Kill A Mockingbird became both an instant bestseller and a critical success when it was first published in 1960. It went on to win the Pulitzer Prize in 1961 and was later made into an Academy Award-winning film, also a classic.
Compassionate, dramatic, and deeply moving, To Kill A Mockingbird takes readers to the roots of human behavior—to innocence and experience, kindness and cruelty, love and hatred, humor and pathos. Now with over 18 million copies in print and translated into forty languages, this regional story by a young Alabama woman claims universal appeal. Harper Lee always considered her book to be a simple love story. Today it is regarded as a masterpiece of American literature.
---
24th July 2016: 'Me Before You' by Jojo Moyes
*Coincides with the movie release of the book in Summer 2016
Romantic Fiction ♦ Contemporary Fiction
Lou Clark knows lots of things. She knows how many footsteps there are between the bus stop and home. She knows she likes working in The Buttered Bun tea shop and she knows she might not love her boyfriend Patrick.
What Lou doesn't know is she's about to lose her job or that knowing what's coming is what keeps her sane.
"You only get one life. It's actually your duty to live it as fully as possible"
Will Traynor knows his motorcycle accident took away his desire to live. He knows everything feels very small and rather joyless now and he knows exactly how he's going to put a stop to that.
What Will doesn't know is that Lou is about to burst into his world in a riot of colour. And neither of them knows they're going to change the other for all time.
---
4th September 2016: Harry Potter and the Cursed Child by J.K Rowling
*Coinciding with its expected publication in July 2016
Dramatic Fiction ♦ Fantasy
Based on an original new story by J.K. Rowling, Jack Thorne and John Tiffany,
Harry Potter and the Cursed Child, a new play by Jack Thorne, is the first official Harry Potter story to be presented on stage. It will receive its world premiere in London's West End on 30th July 2016
It was always difficult being Harry Potter and it isn't much easier now that he is an overworked employee of the Ministry of Magic, a husband, and father of three school-age children.
While Harry grapples with a past that refuses to stay where it belongs, his youngest son Albus must struggle with the weight of a family legacy he never wanted. As past and present fuse ominously, both father and son learn the uncomfortable truth: sometimes darkness comes from unexpected places.
---
16th October 2016: The Girl in the Spider's Web by  David Lagercrantz
Thriller ♦ The Craft of a Sequel to a Trilogy ♦ Mystery/Crime
She is the girl with the dragon tattoo—a genius hacker and uncompromising misfit. He is a crusading journalist whose championing of the truth often brings him to the brink of prosecution.
Late one night, Blomkvist receives a phone call from a source claiming to have information vital to the United States. The source has been in contact with a young female super hacker—a hacker resembling someone Blomkvist knows all too well. The implications are staggering. Blomkvist, in desperate need of a scoop for Millennium, turns to Salander for help. She, as usual, has her own agenda. The secret they are both chasing is at the center of a tangled web of spies, cyber criminals, and governments around the world, and someone is prepared to kill to protect it . . .
The duo who captivated millions of readers in The Girl with the Dragon Tattoo, The Girl Who Played with Fire, and The Girl Who Kicked the Hornet's Nest join forces again in this adrenaline-charged, uniquely of-the-moment thriller.
---
20th November 2016: When Breath Becomes Air by Paul Kalanithi
Non-Fiction ♦ Memoir ♦ Cancer
At the age of thirty-six, on the verge of completing a decade's worth of training as a neurosurgeon, Paul Kalanithi was diagnosed with stage IV lung cancer. One day he was a doctor treating the dying, and the next he was a patient struggling to live. And just like that, the future he and his wife had imagined evaporated. When Breath Becomes Air chronicles Kalanithi's transformation from a naïve medical student "possessed," as he wrote, "by the question of what, given that all organisms die, makes a virtuous and meaningful life" into a neurosurgeon at Stanford working in the brain, the most critical place for human identity, and finally into a patient and new father confronting his own mortality.
Paul Kalanithi died in March 2015, while working on this book, yet his words live on as a guide and a gift to us all. "I began to realize that coming face to face with my own mortality, in a sense, had changed nothing and everything," he wrote. "Seven words from Samuel Beckett began to repeat in my head: 'I can't go on. I'll go on.'" When Breath Becomes Air is an unforgettable, life-affirming reflection on the challenge of facing death and on the relationship between doctor and patient, from a brilliant writer who became both.
Praise for When Breath Becomes Air:
"I guarantee that finishing this book and then forgetting about it is simply not an option. . . . Part of this book's tremendous impact comes from the obvious fact that its author was such a brilliant polymath. And part comes from the way he conveys what happened to him—passionately working and striving, deferring gratification, waiting to live, learning to die—so well. None of it is maudlin. Nothing is exaggerated. As he wrote to a friend: 'It's just tragic enough and just imaginable enough.' And just important enough to be unmissable."—Janet Maslin, The New York Times
"An emotional investment well worth making: a moving and thoughtful memoir of family, medicine and literature. It is, despite its grim undertone, accidentally inspiring."—The Washington Post
"Possesses the gravity and wisdom of an ancient Greek tragedy . . . [Kalanithi] delivers his chronicle in austere, beautiful prose. The book brims with insightful reflections on mortality that are especially poignant coming from a trained physician familiar with what lies ahead."—The Boston Globe
"Devastating and spectacular . . . [Kalanithi] is so likeable, so relatable, and so humble, that you become immersed in his world and forget where it's all heading."—USA Today
---
We hope to see you there. Do not miss out on this unique opportunity!
#chaptersbookclub