We know only too well, the excitement that brews around books being adapted to movies, be it children's bestsellers or swoon-worthy romance.
This is our roundup of the best movie tie-in editions at Chapters that received critical acclaim among book lovers and film enthusiasts alike.
---
1. The Martian by Andy Weir
A mission to Mars.
A freak accident.
One man's struggle to survive.
Six days ago, astronaut Mark Watney became one of the first people to walk on Mars.
Now, he's sure he'll be the first person to die there.
After a dust storm nearly kills him and forces his crew to evacuate the planet while thinking him dead, Mark finds himself stranded on Mars' surface, completely alone, with no way to signal Earth that he's alive.
But Mark's not ready to quit. Armed with nothing but his ingenuity and his engineering skills—and a gallows sense of humor that proves to be his greatest source of strength–he embarks on a dogged quest to stay alive, using his botany expertise to grow food and even hatching a mad plan to contact NASA back on Earth.
Grounded in real, present-day science from the first page to the last, yet propelled by a brilliantly ingenious plot that surprises the reader again and again, The Martian is a truly remarkable thriller: an impossible-to-put-down suspense novel that manages to read like a real-life survival tale.
---
2. trumbo by bruce cook
Dalton Trumbo was the central figure in the "Hollywood Ten," the blacklisted and jailed screenwriters. One of several hundred writers, directors, producers, and actors who were deprived of the opportunity to work in the motion picture industry from 1947 to 1960, he was the first to see his name on the screen again. When that happened, it was Exodus, one of the year's biggest movies.
"Trumbo was that, certainly: a prodigy of the will. He hung in there—survived, prevailed, even triumphed on a couple of occasions. Ultimately, that is why he is worth our attention."
This intriguing biography shows that all his life Trumbo was a radical of the homegrown, independent variety. From his early days in Colorado, where his grandfather was a county sheriff, to Los Angeles, where he organized a bakery strike, to bootlegging, to Hollywood, where he was the highest-paid screenwriter when he was blacklisted (and a man with constant money problems), his life rivaled anything he had written.
---
3. Wild by cheryl strayed
At twenty-two, Cheryl Strayed thought she had lost everything. In the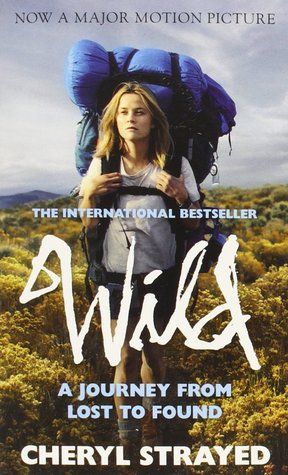 wake of her mother's death, her family scattered and her own marriage was soon destroyed. Four years later, with nothing more to lose, she made the most impulsive decision of her life. With no experience or training, driven only by blind will, she would hike more than a thousand miles of the Pacific Crest Trail from the Mojave Desert through California and Oregon to Washington State — and she would do it alone.
Told with suspense and style, sparkling with warmth and humor, Wild powerfully captures the terrors and pleasures of one young woman forging ahead against all odds on a journey that maddened, strengthened, and ultimately healed her.
---
4. in the heart of the sea by nathaniel philbrick
In the Heart of the Sea brings to new life the incredible story of the wreck of the whaleship Essex—an event as mythic in its own century as the Titanic disaster in ours, and the inspiration for the climax of Moby-Dick. In a harrowing page-turner, Nathaniel Philbrick restores this epic story to its rightful place in American history.
Impeccably researched and beautifully told, the book delivers the ultimate portrait of man against nature, drawing on a remarkable range of archival and modern sources, including a long-lost account by the ship's cabin boy. At once a literary companion and a page-turner that speaks to the same issues of class, race, and man's relationship to nature that permeate the works of Melville, In the Heart of the Sea will endure as a vital work of American history.
---
5. alice through the looking glass by lewis carroll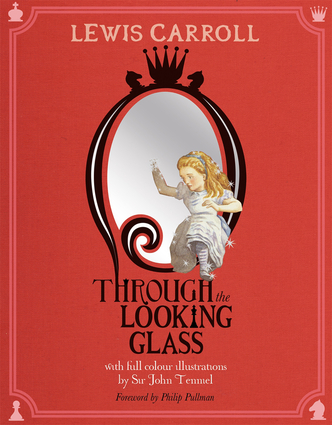 In 1865, English author Charles Lutwidge Dodgson (1832-1898), aka Lewis Carroll, wrote a fantastical adventure story for the young daughters of a friend. The adventures of Alice—named for one of the little girls to whom the book was dedicated—who journeys down a rabbit hole and into a whimsical underworld realm instantly struck a chord with the British public, and then with readers around the world. In 1872, in reaction to the universal acclaim *Alice's Adventures in Wonderland* received, Dodgson published this sequel.
Nothing is quite what it seems once Alice journeys through the looking-glass, and Dodgson's wit is infectious as he explores concepts of mirror imagery, time running backward, and strategies of chess-all wrapped up in the exploits of a spirited young girl who parries with the Red Queen, Tweedledee and Tweedledum, and other unlikely characters. In many ways, this sequel has had an even greater impact on today's pop culture than the first book.
---
6. the choice by nicholas sparks
#1 New York Times bestseller Nicholas Sparks turns his unrivaled talents
to a new tale about love found and lost, and the choices we hope we'll never have to make.
Travis Parker has everything a man could want: a good job, loyal friends, even a waterfront home in small-town North Carolina. In full pursuit of the good life – boating, swimming , and regular barbecues with his good-natured buddies — he holds the vague conviction that a serious relationship with a woman would only cramp his style. That is, until Gabby Holland moves in next door. Spanning the eventful years of young love, marriage and family, THE CHOICE ultimately confronts us with the most heartwrenching question of all: how far would you go to keep the hope of love alive?
---
What books do you look forward to reading? Let us know!